PET PORTRAITS & COMMISSIONS 
A Painting Lasts Forever….
Although I am mainly asked to do animal portraits, increasingly I am being asked to do other subjects such as children and landscapes, I  am only too happy to paint these subjects.
I take my time on portraits to ensure they are exactly what you want and I am about producing quality art rather than quantity, so do usually have a waiting period for commissions.  All my work is guaranteed.
Pet & Animal Portrait Prices  from 1 January 2020
Pastel Prices start at
$ 200.    A4 (14cm x 21cm)

$ 300     A3 (30cm x 42cm)

$ 400+   A2(60cm X42cm)
Price is dependent on background and detail,  please discuss this with me. 
Extra Pets can be added, from $50 per animal.
Your artwork is supplied unframed,  pastel can easily be smudged so care must be taken until it is framed. (you will be supplied with detailed instructions on care and  framing .) Pastels are sent flat between sheets of board to protect.
If you would like to request a commission a booking fee of 50% is required (non-refundable) before work will commence .
Watercolour and acrylic s on canvas are also available , price dependant on size and  details of work.
I use a variety of materials but only the highest quality and paper are used, to ensure artwork lasts a lifetime.
Postage, packaging and insurance are from $25 within AU (If local to Ballarat can be delivered or collected.)
I find it an absolute privilege and honour to paint portraits of peoples loved pets.  Pets are an important part of our lives. As a pet owner, I understand how important all animals are to their owners and I take great pride in producing a portrait that is not just a copy of a photo but a unique artwork, that captures the character, essence and personality of each individual I paint. I base my work of your photos but remember my work is a painting, so will have my own personal touch.
A keen photographer, I am happy to assist with taking photos for a portrait if necessary. The quality of a painting depends on the photographs used.  I have a sperate page with helpful tips on suitable photos.
My commissioned works can be found in homes in the USA, UK, NZ and Australia.
Please contact me for more information phone  61 4216 47165
                email Jane@camuka.com or click Enquire button
Gift Vouchers
A painting is one of the most special and unique presents you can buy a loved one- one they will probably never guess they are getting. However sometimes it is not possible to find the perfect photo that totally encapsulates the subject without the owner knowing, or there may not be enough time to have the portrait done for a specific occasion.

A Gift Voucher allows the person to choose the image painted, while still showing them how much you care. Vouchers to the nominated value come beautifully packaged with instructions for the recipient and Jane's card.
Below are a few of pet commissions I have recently done.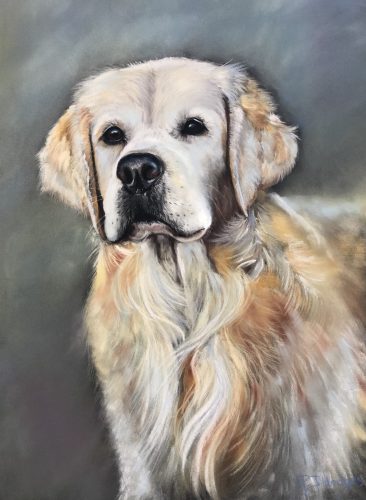 " Obi"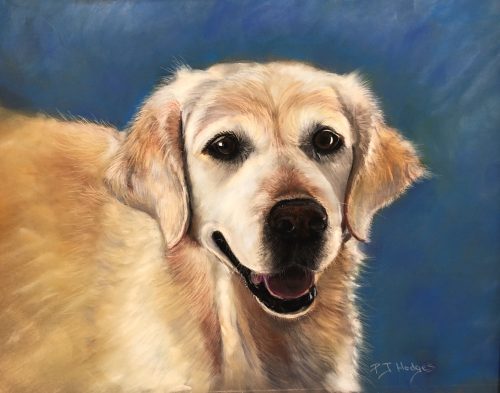 "Millie"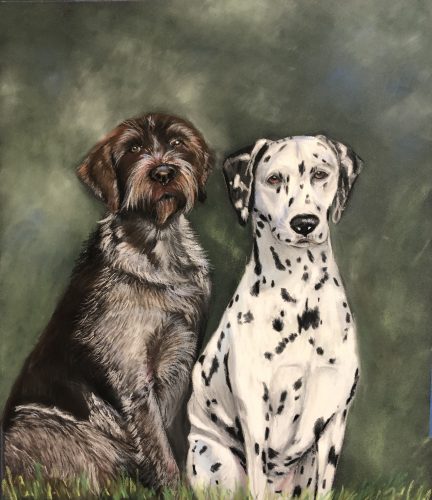 "Ralph & Poppy"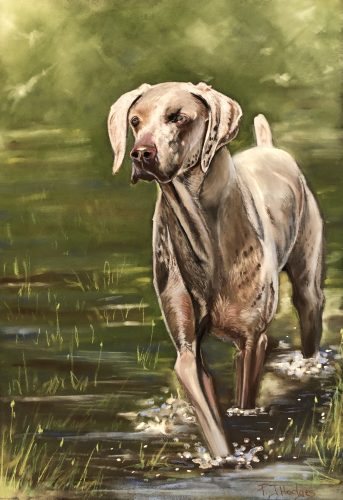 "Duck to Water"
Please click on thumbnails for a larger picture
Examples of other commissions